Interior Window Inserts Near Ashburn, Reston, Sterling
Save 40-60% with total
interior window inserts

with Magnetite
Magnetite window panels provide superior insulating for half the cost of replacement.
Are you looking to upgrade your windows for greater comfort, energy savings or sound control? Comfenergy offers a great alternative to total removal and replacement of your windows. We retrofit existing windows with the patented Magnetite framing system. The installation process is simple and the results are unparalleled. Whether for a home, business or historical property in Ashburn, Reston, Sterling or nearby, we have a solution to fit any style and budget.
Benefits of Magnetite:
Savings of up to 40-60% over replacement windows
Noise reduced by up to 70%
Simple installation with no messy construction, unlike replacement windows
Blocks 99% of UV rays and provides a new level of thermal comfort
Preserves your home's original look and style
Approved for use in NRHP historic buildings
Good for commercial applications- soundproofing offices
Call 1-855-764-5297 or click below to request your free estimate on window upgrade solutions today!
---
How Magnetite works
Magnetite window panels are a unique interior mounted insulating panel that attaches and seals magnetically around the entire perimeter of your window, no matter its size or shape. Magnetite uses magnets, optical-grade acrylic, and dead air space. These technologies are used in ways that we are all familiar with:
We get milk from our refrigerator and take for granted that it will be cold. However, it stays cold because of the magnetic seal in the door. This magnetic seal is the barrier that keeps the cold in and the hot out.
We fly home to see our parents and gaze out the window or enjoy the quiet interior of the airplane. We forget that it's -40°F outside and wind is whipping by at 300+ mph. Seat 11A is quiet and comfortable thanks to the optical-grade acrylic that lets us see out and protects us from the elements.
We grab our coffee or tea, head to the car, and don't think twice about not burning our hand on the travel mug. Our hand stays safe and our drink stays piping hot because of the dead air space between the inner and outer layers of the mug.
When these technologies are combined, the result is a product that seals window air leaks, makes homes and businesses quieter and makes windows more energy efficient.
---
Our products
No matter which custom Magnetite window panel you choose, all of the products we install offer a quality window solution at a price that's much more affordable than replacement windows.
Heritage series: Preserves existing windows. Ideal for historic homes or buildings.
Heatshield HP/IR series: Provides Total Solar Energy Rejection (TSER) for relief from solar heat gain. Perfect for sun-struck windows.
Sound control series: Reduces noise by up to 70% and offers an STC rating of 48+. Perfect for cities or high traffic areas.
Energy efficiency series: Upgrades windows to an R-5, reducing heat loss by up to 40%.
Museum/UV series: Protects furniture and valuables from UV damage. Great for storefronts, museums, homes and more.
Eclipse series: Blocks out all visible light transmissions (VLT). Ideal for bedrooms, offices, home theaters and more.
Privacy series: Diffuses light transmission and blocks visible details. Perfect for any room where privacy is needed.
---
Why you need Magnetite
Keep your view
Like the lenses in your glasses or the contacts in your eyes, our optical-grade acrylic is clear. Our acrylic panels won't affect the aesthetics of a window (from inside or out), won't affect the visibility through a window, and won't yellow over time.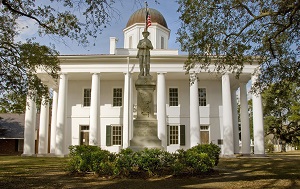 Magnetite insulated window panels are an ideal solution for historic buildings.
Keep your windows with
interior window inserts
Truly increasing thermal performance and energy efficiency of a window doesn't require replacing it. If your window isn't broken, a double glazing such as Magnetite has been proven to be a better alternative in both cost and efficiency comparisons. The Magnetite interior acrylic panels can be retrofit to just about any window, door, skylight, arch, or sliding glass door with no messy construction.
Increase your efficiency
Glass is the greatest source of energy loss in any building, with up to 40% occurring through the windows (according to the Dept. of Energy). Adding Magnetite's acrylic panel, that is 8-times more thermally efficient than glass, along with a dead air space due to the magnetic seal creates a window system that is up to 115% more efficient.
Interested in upgrading your home or commercial or historical property with Magnetite insulated window panels? Contact Comfenergy today to schedule your free consultation and estimate at no obligation. We are the trusted window contractor and home energy specialist in Great Falls, Reston, Herndon, Vienna, Middleburg, Purcellville, Fredericksburg, Sterling, Ashburn and surrounding areas in Northern VA.
Looking for a price? Get a no cost, no obligation free estimate.