Home
»
Basement Waterproofing
Basement Waterproofing Near Sterling, Ashburn, Reston
Effective and wide-ranging solutions for your basement waterproofing problems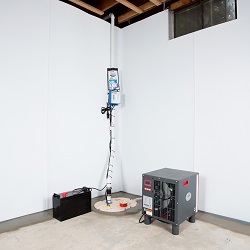 Reliable & Effective Dry Basement Solution. A TripleSafe® Sump Pump System (shown here), combined with a SaniDry® dehumidifier, represents the ultimate in basement waterproofing and humidity control.
The last thing a homeowner needs is a wet basement. A wet basement can spell major problems for your home as it lowers the value of the whole home and threatens to damage any possessions you keep in the basement. Luckily, our expert waterproofers at Comfenergy can help diagnose the problem and install the quality waterproofing system that you need in order to eliminate the issue.
Do you have water in your basement? Don't wait and risk the problem getting worse. Contact us today online or call 1-855-764-5297 to learn more about our basement waterproofing solutions and schedule your free estimate in Sterling, Ashburn, Reston, or the surrounding areas in VA.
---
How you get a wet basement
Water issues in the basement can happen without heavy rains or obvious standing water. While it's easy to see water coming through cracks in the floor or walls, the cause can be harder to spot. What's causing your basement water problem?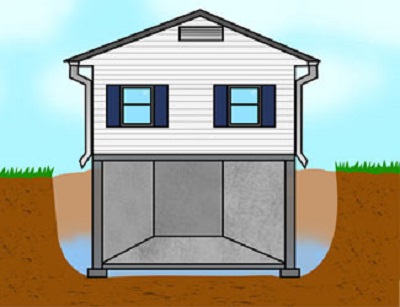 The Clay Bowl Effect
After your basement is installed the empty space around the foundation is filled in with excavated soil. Unfortunately, this soil isn't as dense and tightly packed as the rest of the surrounding soil which was left undisturbed. Due to this difference water collects in the looser soil immediately surrounding the house. This puts pressure on the foundation walls and causes cracks.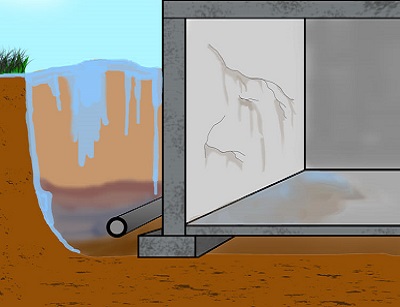 Hydrostatic Pressure
When the soil near your basement foundation gets soaked it is forced to expand. This expansion puts pressure on your foundations and lets water sneak in through any cracks or other openings it can find. Even small openings around pipes or windows can let water in.
---
Our basement waterproofing solutions
A wet basement is a problem that can't be ignored. Not only does it make your basement nearly unusable, but it also makes your entire home much less valuable. Many home buyers recognize a wet basement as one of the most serious "red flags" around. However, Comfenergy can help. We offer a wide range of quality waterproofing products and services to help solve your basement problems fast. Our solutions include:
Perimeter drainage systems
Doorway drainage systems
Sump pumps
Waterproof wall and floor products
Wall and floor crack repairs
Replacement windows
Water heater flood protection
Frozen discharge line prevention
Our system comes with a lifetime written warranty that's transferable to the next owner, so not only does our system restore value to your house, but it also gives homeowners and buyers confidence that their home is protected.
Six great reasons to choose us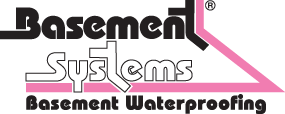 Quality products: Basement Systems® dealers use a complete line of patented, award-winning products that have been keeping basements throughout North America dry for over 25 years.
Fast installations: Our system installs quickly, with most projects completed in just one to two days.
Experienced crews: A crew of experienced contractors will arrive to install your system quickly and professionally. Each one is a waterproofing specialist who dries basements every day.
Cost-effective system: Our waterproofing system can be customized to fit your budget, and it costs about half as much as an exterior waterproofing system. Our system works for both finished and unfinished basements.
Locally-owned and operated company: Comfenergy is the locally owned and operated member of the Basement Systems network. We have products and training that simply can't be beat!
Free waterproofing quotes: We offer free waterproofing quotes to homeowners in our service area. Our quotes come in writing, and there's no obligation!
Start right with a free estimate from expert waterproofers
A wet basement is a problem you can't afford to leave alone. Luckily, Comfenergy has the experienced and well-trained crew of professional waterproofers that you need to keep your basement dry. We work in basements and crawl spaces every day and we know just what you need.
Mold, mildew, a musty smell, or water on the floor, whatever your wet basement problems you can call today and schedule your free basement waterproofing estimate. We'll send one of our specialists over to you right away in order to provide a thorough inspection. We proudly serve Sterling, Ashburn, Reston, Herndon, Reston, Great Falls, Middleburg, Purcellville, Fredericksburg, Vienna, and nearby!
Looking for a price? Get a no cost, no obligation free estimate.